I love having almond butter with a banana and toast for breakfast or with an apple as an afternoon pick me up snack. Aside from being delicious, almonds are a great way to make sure you are adding Vitamin E, protein and fiber to your diet. Plus, it's just one of my favorite yummy butters to eat. If I don't have hazelnut or peanut butter, better believe I have a jar of almond butter stashed somewhere.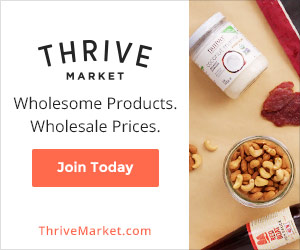 One Sunday I was being extra greedy and really wanted some almond butter, so I decided to drive to my local Trader Joe's to pick up a jar. Now why did I make that mistake and go there on a Sunday afternoon? They ran out of everything, including my beloved Almond Butter and I was NOT having it!. But then I thought, "Why don't you just make it yourself?" So I bought a bag of Raw Almonds, went home, read a couple of 'How to' recipes, grabbed my food processor and went to work.
The Process
I first set up my food processor using a S-shape blade, dumped in a cup of almonds and let the machine do its magic. Once the almonds became powder I added a pinch of sea salt and resumed chopping. After about 15 minutes the powder turn into a thick paste and then slowly turned into a creamy butter. It came out so warm & smooth and the aroma smelled delicious! Super easy!, The most I had to do was use a spatula to keep the butter from sticking to the sides of the bowl. Other than that it was quick, easy and most importantly it was ALL NATURAL!
I can't wait to revisit this recipe. Since this was a spur of the moment, next time I think I'll add some cocoa and raw honey to really make it a sweet treat! Let me know what's your favorite nutty butter to snack on.
Purchase your jar of Justin's Almond Butter from Thrive Market!


Til next time…
Stay Healthy, Dominique